Ridgepad: a High-Precision Touch-Input Device
Christian Holz and Patrick Baudisch
Hasso Plattner Institute, Potsdam, Germany.
Image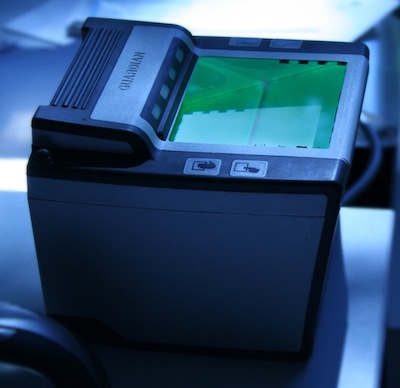 Description
Ridgepad is a high-precision touch-input device that is based on the Generalized Perceived Input Point Model. It models touch on per-posture and per-user basis, reduces the fat finger problem, and thereby increases touch input accuracy. Ridgepad extracts posture and user ID from the user's fingerprint during each touch interaction. In a user study, it achieved 1.8 times higher accuracy than a simulated capacitive baseline condition. The increase in accuracy can be used to make touch interfaces more reliable and make touch input truly precise.